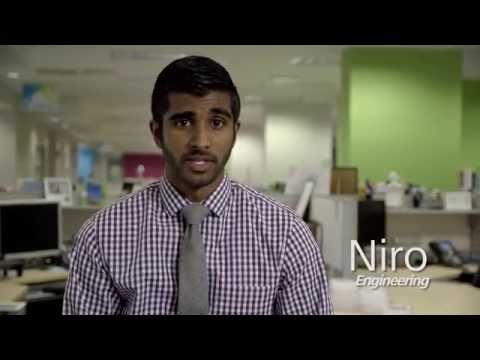 Niro: Engineering
View More
Engineering
Engineering at P&G is a well-oiled machine. Day after day, we're innovating new products and driving cost-efficient solutions. Here, you'll play a part in designing all the bells and whistles (and expert technology) to make our multimillion-dollar machines, plants and work processes that make our products. You'll improve the capability, safety and productivity of all our systems, while reducing costs for our business. From Process or Automation Engineer to Manufacturing and more, you'll be at the center of building some of the world's best brands. Ready to get started?
Engineering Roles
Manufacturing
In P&G Manufacturing, our team knows a lot about a little of everything – mastering technology, operations and people development to deliver more value across our business and to consumers. You'll revolutionize the supply chain. Eliminate challenges while building self-sufficient teams. And deliver a continuous stream of new product initiatives. 
Product Supply Engineering
Product Supply Engineers at P&G are the key information hub in every project, driving speed-to-market, controlling capital spending and coordinating projects across functions. First assignments can include roles like Process or Automation Engineer, and you'll dive right in on day one.
Research & Development
You will invent, reapply, develop, and deliver breakthrough products, processes, raw materials, and packaging technologies that provide delightful and winning brand experiences to consumers. R&D Engineers work on cutting-edge technologies with multi-disciplinary teams across the Company.